Lux Aeterna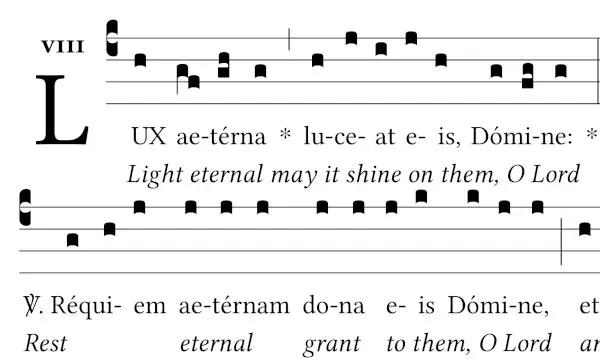 Okay, this is the plan for Friday 3rd November 2023.
and a last minute wordsearch
Here is the vocab list:
LUX : light
AETERNA : eternal
PERPETUA : perpetual
LUCEAT : may it shine
EIS : on them / to them
DOMINE : O Lord
SANCTIS : Saints / holy ones (abl pl)
DONA : grant / give
QUIA : because
PIUS : loving / pious
ES : you are / thou art
REQUIEM : rest
Hope this works!
and here's a recording which fairly well matches what we did:
except we stopped before the Gloria Patri. Must be a novus ordo thing including the Gloria Patri.