Remember, O Creator Lord
Memento Rerum Conditor in English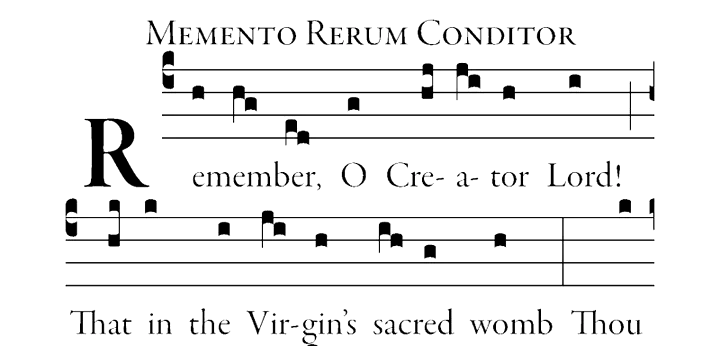 The Little Office of the Blessed Virgin Mary comes from the Divine Office. It shares similarities with the office of Our Lady on Saturdays. Many find it easier to pray than the full Divine Office, reading through the eight hours each day either in Latin or English.
This morning I put the English translation to the Gregorian chant tune.
And here are the results:
And I'll paste the video links in here once they are uploaded.