Salve Regina for the Rosary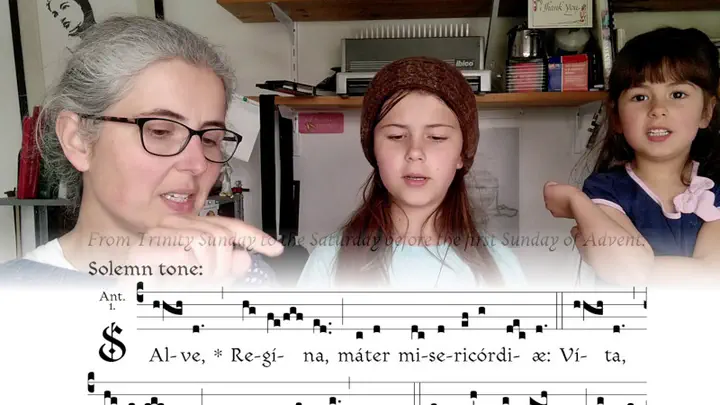 Here I continue to add the parts of the Rosary which our family routinely sings. I've set the videos to go live over the next couple of days, so if you get "This video is private" then in the meantime you can enjoy the PDF and come back tomorrow for a video or two.
And here is the video for the Simple Salve plus versicles and collect:
And here is the video for the Solemn Salve - for the video I used page 72 of my Compline Booklet, but it should be the same as the PDF here.
So, together with my earlier post on how we sing the Pater Noster that about wraps it up for how we actually sing the Rosary from day to day. For more special ideas, you might like to peruse this playlist.